WHY?
Due to extreme poverty affecting the community of Atorkor, most parents cannot afford to educate their children. Most of the kids have to go fishing and/or farm to support their education. As a result, most of them miss school and under perform, eventually dropping out. The ADF decided to undertake a sponsorship program to help these needy kids with their education.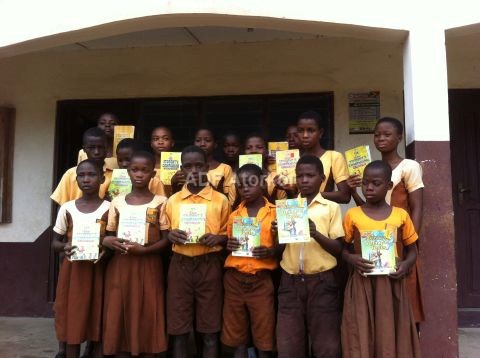 THE SPONSORSHIP
The current full sponsorship involves making yearly donation as follows:
(a) Primary School – GBP 70 (UK pounds sterling) per child per year.
(b) Junior Secondary School – GBP 90 (UK pounds sterling) per child per year.
(c) University or tertiary education – GBP 480 (UK pounds sterling ) per child per year
The sponsorship money will pay for the following:
i) School supplies: Provide stationary, text books, school uniform, school bag and shoes
ii) Feeding : Provide at least one decent school meal a day for the child.
Part sponsorship is also very helpful and welcome
HOW DO YOU SPONSOR A CHILD?
1) Mostly, sponsors decide on which level or levels i.e. (a), (b), or (c) to pitch their sponsorship
2) Number of children
3) Duration of Sponsorship
Once 1) to 3) decided, sponsors typically transfer the amount to ADF bank account covering the entire duration or yearly. Alternatively, a standing order is set up by some sponsors and the money is automatically sent to ADF bank account on a regular basis. In return, ADF sends a photograph of the kids to the sponsor. ADF also sends regular social and academic reports about the kids to the sponsor. Some sponsors communicate directly with the kids through the head of the ADF or School in Atorkor.
To sponsor, please Contact Us for more details:
Alternatively you can now sponsor children in Atorkor directly through Paypal (remember, you don't need to join Paypal to use this service):
Primary School – GBP 70 (UK pounds sterling) yearly per child
Junior Secondary School – GBP 90 (UK pounds sterling) yearly per child
University or Tertiary Education – GBP 480 (UK pounds sterling) yearly per student